Welcome!
Welcome to Three K Consultants Homepage!!!




We're excited that you're here and look forward to helping you promote your business in new and exciting ways.

Please call or email us so that we can get started helping you grow today!



713.723.8833 or sales@threekpromo.com






Featured Item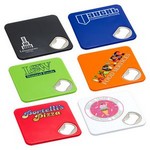 Econo Bottle Opener Coaster
Two items in one. Corner of coaster features a built-in bottle opener. Coaster bottom is EVA foam. 3.25" L x 3.25" W x 0.125" H
$0.85 - $0.99
What Our Customers Are Saying

Thanks, 3K, for helping us locate the perfect trophies for our boss' golf tournament...and for getting them here in a rush all the way from New York. You promised, and you delivered. Made my work a lo...
Doug Pike
The Doug Pike Show, SportsTalk 790
Dec 08, 2009